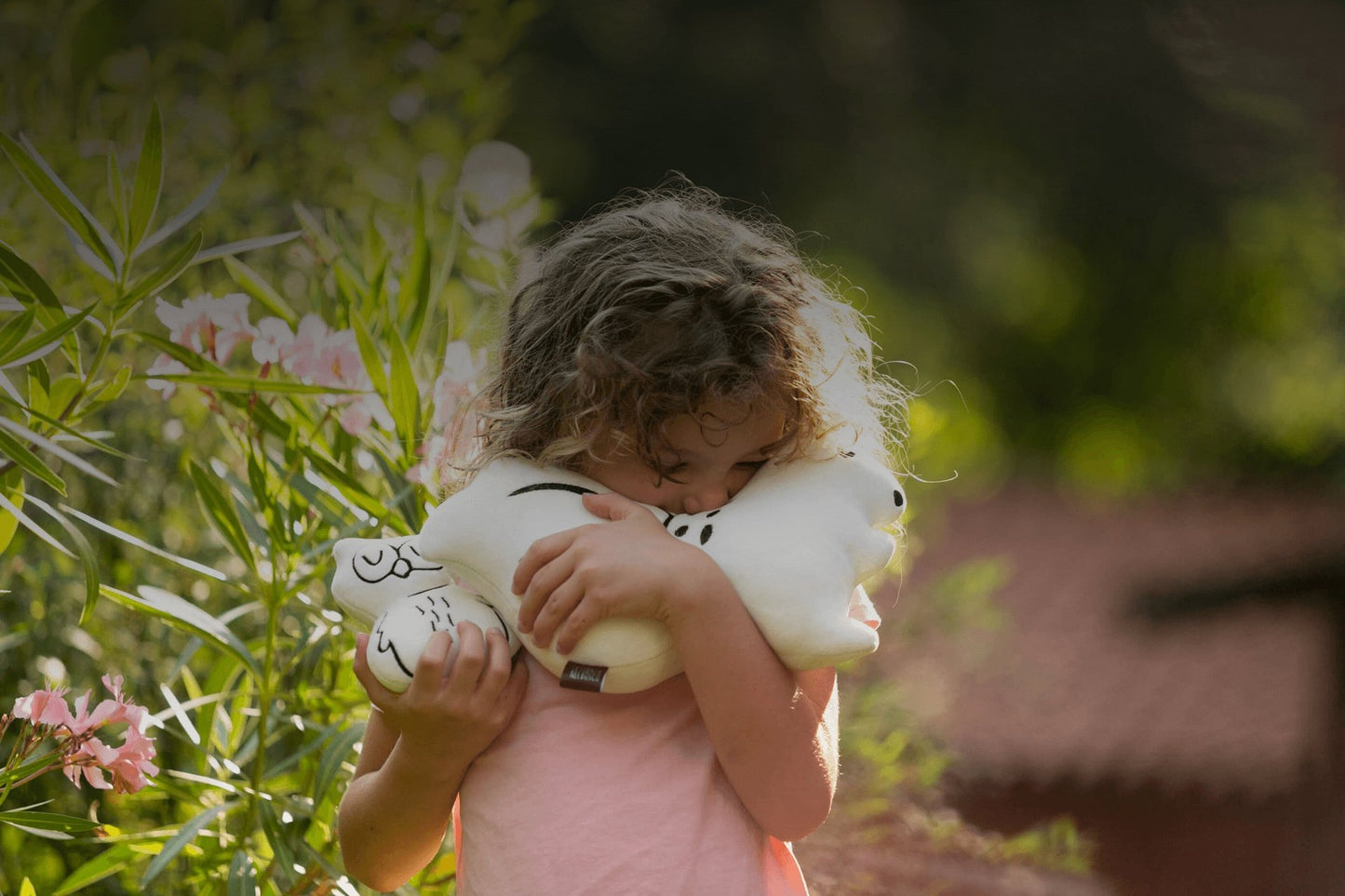 What to give to those who love nature: 10 ideas to use immediately
Those who love nature often know the language of flowers. He uses it to communicate emotions born in well-kept gardens or in the wind of sunny meadows. Less known but even more fascinating is the language used by trees to communicate with each other. Larches, pines and firs pass impulses, smells and colors to each other in an intense and vital way. Taking part in this exciting dialogue is a dream for nature lovers. Making it is simple if you know what to give. So here are 10 gift ideas for nature lovers ready to use.
Adopt a tree or beehive
Today technology offers the convenience of being able to adopt a tree with a simple click. Your child's baptism or your best friends' wedding will be made unique by a gift made to last over time. You can choose the type of tree you prefer from cherry trees, olive trees, apple trees and much more. The recipient will constantly receive materials full of additional information on their gift. In many cases, the sending of photographs is also foreseen, which allows you to follow the tree from the moment it is planted. Those who love nature know that planting seeds is not enough to grow a true treasure like a tree. It is necessary to carefully approach all phases with dedication and experience.
How to choose the right tree to adopt? There are many options and each will have its ideal habitat for optimal growth. In fact, a healthy and strong tree removes large quantities of CO2 from the atmosphere. But giving a tree as a gift is not only an important choice from the point of view of nature: the social benefits of the communities that benefit from the new trees both in terms of food and economy are undeniable. In addition, giving a tree is certainly an original choice that one hardly expects to receive. Provides an interactive system for learning about fruit trees and how to use them. In some cases, the gift of the first harvest is included in the adoption.
Not only trees to adopt but also beehives to give away.
This second gift idea for nature lovers is also original and unexpected. We all know that the life of bees is endangered every day by industrial agriculture. Bees are pollinating insects that are fundamental in protecting biodiversity but they are called to fight a daily war not only against pesticides but also against the climate crisis. Adopting a beehive is an important gesture that anyone can do. It is the right choice to give for a nature lover but also for those who would like to start a beekeeping business but cannot do it. The adoption includes a certificate and the possibility of receiving a part of the honey produced by the hive. The honey can be physically picked up or received at home. In addition, a label with the donor's name to be pinned on the hive is often printed.
Camilla Bee Embroidered cushion
Seed bombs and 4 other smart ideas
The story of seed bombs was born in Japan in the 1930s thanks to the botanist Fukuoka Masanobu. This great nature lover and plant expert decided to try and make a strong contribution to the greenery of urban areas. Seed bombs , also known as a guerrilla gardening method , are thrown in meadows and parks and are the third gift idea that we offer you. Easily made at home, they can also become an instructive occupation for children. Technically they are round agglomerates of organic material containing seeds. To make a seed bomb you need a few ingredients such as soil, clay, seeds and water. It is also a suitable gift as a favor. How to make it even more respectful of nature? It will be enough to always choose native species of flowers and plants.
A fourth smart gift idea for nature lovers is that of a vertical vegetable garden . Very suitable for the terrace, even of small dimensions, the vertical vegetable garden is created with shelves that can be created by hand. Little material will be needed such as wood, recycled pallets, drills, screws and a little manual skill. Once you have everything you need, complete the gift with a book on the best cultivation techniques.
The fifth green gift idea is to choose from our Forest Mugs, printed and sturdy because they are made of enamelled metal. Designed to be taken on trips or used for breakfast every day. In addition, they are dishwasher safe.
The Dandelion Mug , in vintage style and made of enamelled metal, graphically tells the life cycle of the dandelion which in the language of flowers represents hope . Given as a gift or chosen as a favor, this example of gift cups will remind those who receive it every day of the importance of living in contact with nature. The forget-me-not cup in enamelled metal can be personalized with a special message and is ideal as a gift idea cup to support children in the process of gaining independence.
The sixth gift idea for nature lovers is a set for raising butterflies. Sold in kits, it is an educational gift especially for children who will be able to follow the development of fascinating insects. It allows you to observe the metamorphosis of Cavolaia Maggiore starting from the caterpillars. It is a real didactic activity lasting about 25 days.
The seventh idea is dedicated to cultivation sets for flowers such as edelweiss . These are complete offerings that contain everything from written instructions to seeds. The edelweiss is a symbol of youth and the ability to resist adversity . A nature lover can only draw deep inspiration from this plant that grows in the high mountains. This seventh gift idea can be completed by choosing an Edelweiss Mug, a personalized, resistant and dishwasher-safe enamelled metal mug. Very suitable to be given as a gift to a nature and vintage enthusiast.
Naturalistic tour and 2 other proposals in nature
An entrance ticket to a wildlife park is the eighth gift idea we offer you. Whoever receives it will be able to enter a microsystem and admire the local fauna that lives undisturbed. The mountain habitats are all to be discovered as well as the call that comes directly from the forest and its inhabitants. Many of these parks give families the opportunity to gain loyalty through the purchase of objects whose proceeds go to the animals they host.
Some nature tours focus around particular ecosystems such as nature reserves and lakes. The cases in which a boat ride can also be combined with a stop in a local ecomuseum where you can see the typical lifestyles of a place reproduced are not rare. The objects of the peasant tradition, the ancient farmsteads, the woods rich in local folklore, are just waiting to be discovered. For those with an adventurous soul, itineraries that take you back in time such as those in the caves are preferable. Various routes are proposed, from the simplest to the hiking ones. All give the opportunity to discover a hidden and often difficult to access naturalistic world. Underground lakes, stalactites, rock walls, spectacular limestone sculptures are waiting to be admired. In some cases, the experience inside a cave also allows you to observe the rock sculptures created about 40 million years ago. Naturalistic tours in sea caves are also suitable as gifts. The Italian coast offers an enormous variety of coves and rock cliffs. These caves offer unique views and in many cases have unique paths in the world.
The tenth idea that we propose is not to be seen but to be heard .
After all, the Om delle Storie entertains young and old with itinerant shows in the valleys of Trentino Alto Adige. The shows are full of love for nature and refer to the tradition of the ancient storytellers. Street animations, puppets, songs and nursery rhymes come to life on summer evenings set against the backdrop of unique landscapes. The somewhat vintage atmospheres of the storytellers also come to life in the Tazze del bosco. These enamel cups, a solid and robust material, are suitable for a thousand adventures.
The mugs with woodland animals in enamelled metal are perfect for both adults and children. They are available among the handcrafted cups and are made in our Trentino laboratory where you can breathe a fairytale atmosphere. Available with the possibility of personalisation, these cups from La Stanza nel Bosco are ideal both at home and on holiday and can be requested already wrapped as a gift package.
The milk thistle cup offers the possibility to those who receive it to always carry with them the symbolism of the milk thistle, a herbaceous plant also widely used in herbal medicine for its purifying properties. In the language of flowers it symbolizes resilience and the ability to adapt to living even in less hospitable places . The thistle is also the national flower of Scotland. According to an ancient and fascinating legend, the Scots managed to defeat the Norwegian army thanks to this thorny plant that was accidentally crushed by some soldiers.